In Nigeria every year many houses are offered for sale. While some of them stay in the market for many years without attracting a single buyer, others do not stay in the market long before they are acquired.
I can tell you for sure and from experience that the difference between a house that stays in the market for a long time and that which is quickly pushed out of the market is simply the attitude of the house owner or seller.
In this article, I've compiled a list of the most common mistakes that homeowners/sellers make when trying to sell a home.
If you avoid these mistakes, you can sell your home in real-time and at the best price. Let's start.
NOT GETTING REAL ESTATE AGENT.
One of the first mistakes you should avoid if you are planning to sell a property is to try to sell it yourself (unless you have the experience). It is better if you use the services of real estate agents.
Most people avoid hiring real estate agents, as most (especially in Lagos) charge up to 10% of the house's selling price.
Their importance, however, is not to be overlooked. If you use the service of a broker, you will take most of the pressure to find buyers.
In addition, a broker has the professional experience to quickly find customers and negotiate the right price for the house.
Most estate agents are familiar with all the paperwork associated with the sale of real estate and help you to avoid costly mistakes.
WRONG PRICING.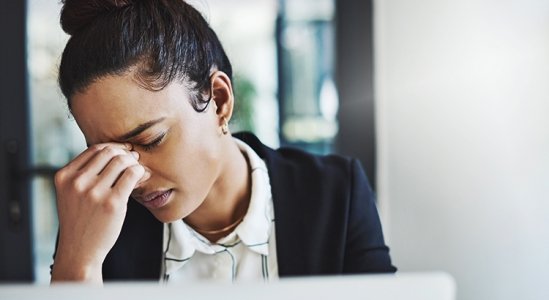 Determining the right price for your property is an important prerequisite for making a quick sale or not.
Most people have paid an unreasonably high price for their real estate, which deters potential buyers.
Before you set a price for your house, ask yourself if I would buy this property for that price. If you answer this question honestly, you can determine the right price.
Remember that when buying a home, most buyers ask for the prices of different homes. So do market research about the area in which you own the property and find out how many homes are sold in that area and set your price accordingly.
However, the price you set should depend largely on the quality of the property.
DO NOT ADVERT ONLINE.
Due to the tight schedule of Lagos, most people prefer to buy goods online and residential real estate are not excluded.
In order to increase the market presence of your property, it is of great advantage for you if you have the image of the house that you want to sell online.
Take photos of different views and angles of the property (including indoor and outdoor shots) and put them online. Also create an opportunity for interested buyers to contact you.
Too many people make the mistake of not advertising online, which limits the exposure of the property.
Studies have shown that homes advertised online are sold faster than those that are not.
COVERING PROBLEMS.
Before you bring your house on the market, you should make sure that the property is in good condition.
Repair all broken doors, repair all leak pipes, repaint all areas that need to be painted, etc.
Trying to cover up these issues is a big mistake that could cost your potential buyers. To fix any issues that people might reject.
It should be noted that most people perform a thorough inspection of the property they want to buy. If an error is detected, the price will either be below market value or it will simply be avoided to buy the property completely.
However, if you fix the problem in advance, you can be sure that you are selling your property at the right price.
ONLY CONSIDERING THE HIGHEST OFFER
While the highest offer is exciting, it's not always the best deal given your needs. In many traditional sales, it is common to have contingent liabilities. These are conditions that must be met for the sale to be completed. You may have contingent liabilities that protect the interests of the buyer, such as: For example, financing or an inspection contingent liability.
It is important to be aware of these types of contingent liabilities as they can affect the timing of the sale, the security of the sale and the complexity. For example, you may receive a really high supply depending on whether the buyer sells his existing home.
You need to consider how the extra timing and added uncertainty will impact compared to a slightly lower supply without this contingency. In another scenario, you may have a buyer who is willing to be more flexible in repairs than someone who offers a higher price but asks for repair credits. Here you can find more information about choosing the best offer.
MAJOR REPAIRS ARE IGNORED AND EXPENSIVE RENOVATIONS ARE MADE
Having a long list of maintenance issues can scare off buyers and potentially lower the value of your home. More importantly, buyers expect the condition of your home to match the description. Consider prioritizing the most prominent issues, especially those that can occur during a home inspection. Many shoppers must inspect before completion.
Many sellers are also considering renovations or improvements to increase the value of their home. Renovations can be costly and you will not always get the cost back in the purchase price. In addition, some buyers prefer to do their own renovations to personalize the space. Think carefully about renovations if you want to increase the value of your home.
FINALLY
If you avoid these mistakes, you can sell your property faster than expected.
However, you should be prepared for the possibility that the property market will last too long. This may be due to economic situations or other factors.
In this case, I advise you to rent the house before you find a buyer.
At the end of the day, you want the home sales process to be as smooth and painless as possible. Thinking about all the things that can go wrong may be overwhelming, but remember that knowledge is power.
Now that you know a few common mistakes that you should avoid when selling your home, you can be more confident if something goes wrong.