Genuine Buy and build/investment land in IBEJU-LEKKI lagos with CofO
5000000

₦15,000,000 M

/ 15000000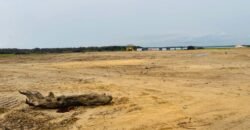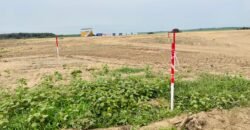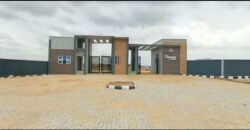 Description
2 Shocking Reason you must claim something like 2 plots of land here.
Living on the water is a lavish encounter a great many people couldn't want anything more than to attempt. What could be preferable over venturing outside and being promptly welcomed by the ravishing cerulean ocean loosening up before you? While the sights are reason to the point of buying a sumptuous waterfront property, there are a few surprising reasons you should seriously mull over money management, as well.
Solid Living: Living on the water gives a feeling of profound quiet and serenity credited to the sea's closeness. Envision awakening consistently to the fragrance of the ocean, water delicately lapping at the shore, and an intermittent seabird arcing through the sky. Indeed, even on your most distressing days, you just have to venture outside and feel the ocean breeze to get a moment portion of quietness. It's difficult to remain worried when such a lot of regular excellence encompasses you. It is likewise logically demonstrated that going outside further develops memory review. There are some astounding medical advantages to waterfront living, including hypertension help and further developed insusceptible framework usefulness.
Resale Value: Waterfront properties are dependably sought after. Your venture will unequivocally be advantageous. Regardless of whether you later choose to move, the chances are that your home will sell rapidly and for top cost.
Lagoon Front Estate situated in the core of Epe inverse Alaro city. The domain is a bequest loaded with extravagance and perpetual potential. Lagoon front estate is a waterfront property where you approach lagoon view. Waterfront properties are extravagance properties that have enormous potential gain potential in living and high resale esteem. Banana island and Eko Atlantic is an illustration of waterfront properties.
Send a DM/call 08114574484 for more enquires and free review.
Address
Country:

Nigeria

Province / State:

Lagos

City / Town:

Ibeju lekki